News
24h Service Hotline
Hotline:400-0536-000
Service Hotline:400-658-3060
Inquiries:0536-8192736
Technical Support:0536-8192710
Corporate News
The company participated the 2013 AMGA CHINA and harvested a lot
Publish Date:2013-10-26 00:00:00 Views:
From October 26-28,2013,AMGA CHINA was held in International Expo Center in Jimo,Qingdao, which is the most welcome session than ever,domestic and overseas comers break through 120,000 on 26th that day,domestic and overseas agricultural machinery magnates use this exhibition to compete with each other,expanding the brand influence,promoting new products.During the exhibition,the sponsor, the agricultural machinery association, held various forums and seminar to unscramble national agricultural machinery policy and analyze market situation.

Our company launched many new products in this exhibition including agricultural machinery type, generator set type,construction machinery type and stationary power type. Specially, new products meeting State Ⅲemission were launched. The information that Power HF Co., Ltd. was established was spread through giving out product brochures and business cards to users, agencies, suppliers, viewers, media journalists, etc. for expanding Power HF brand. During the exhibition, John Deere, LS, DFAM, Hanmashen and other important customers also visited the HF booth and had discussion. Meanwhile, the sales department leaders and salesmen also visited the customers ,and looked for new customers and agencies. The company signed 100,000,000 yuan contract in the exhibition.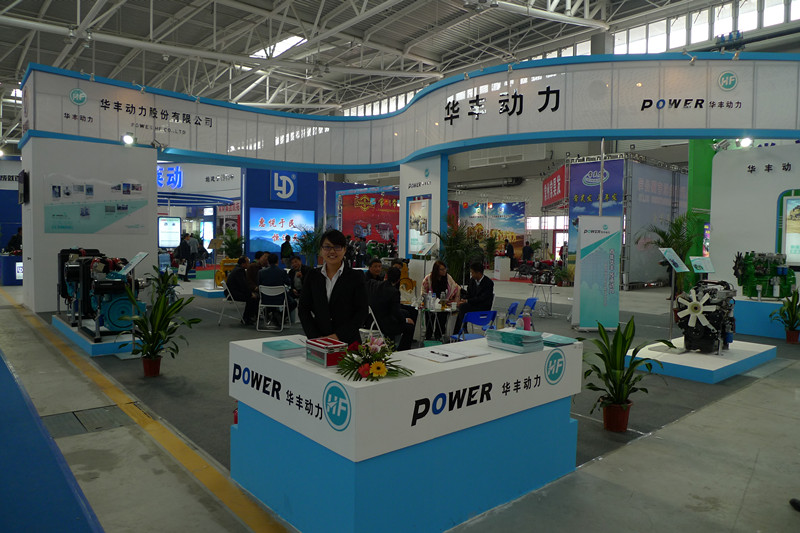 Next:New Chinese website on line
Pre:Reconstitution of Power HF was held in Weifang