News
24h Service Hotline
Hotline:400-0536-000
Service Hotline:400-658-3060
Inquiries:0536-8192736
Technical Support:0536-8192710
Corporate News
ENGINE CHINA 2014, Double Happiness for Power HF
Publish Date:2014-09-03 00:00:00 Views: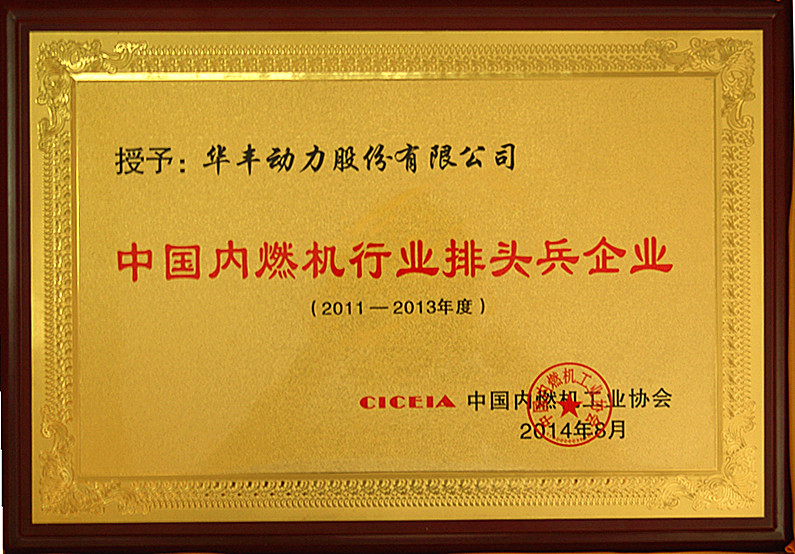 On August 32, 2014, accompanied by the grand opening of yearly China International Exhibition on Internal Combustion Engine, the 3rd Director Enlargement Meeting of 5th Session of CICEIA was convened in Beijing.
This meeting deliberated and approved the proposal of adding Power HF as a council member. At the same time, Power HF again won the honor of Pacemaker Enterprise in China's Internal Combustion Engine Industry. The two together increase the corporate sense of responsibility and reinforce Power HF's confidence and determination in growing into a leading enterprise in non-road diesel engine manufacturing and a century-old enterprise.
Next:Power HF's Hybrid Power Silent Type Generator Set Technology Makes New Breakthrough
Pre:Power HF Hybrid Power Silent Type Generator Set Appears on Canton Fair 2014 in Autumn