News
24h Service Hotline
Hotline:400-0536-000
Service Hotline:400-658-3060
Inquiries:0536-8192736
Technical Support:0536-8192710
Corporate News
Exhibiting the Centennial Inheritance with the Listing on the Main Board
Publish Date:2020-09-24 10:39:21 Views:
The 19th China (Shanghai) International Power and Generating Sets Exhibition (GPOWER Exhibition) was opened at Shanghai New International Expo Center on Sept. 21, 2020. Focusing on the power system solution, Power HF fully exhibited strong design, implementation, operation and maintenance ability of data center and mobile communication power system, realized the magnificent transformation from a single product to a whole product system integration, attracted many customers' consultation and negotiation, and won the unanimous recognition and praise of old and new customers on site.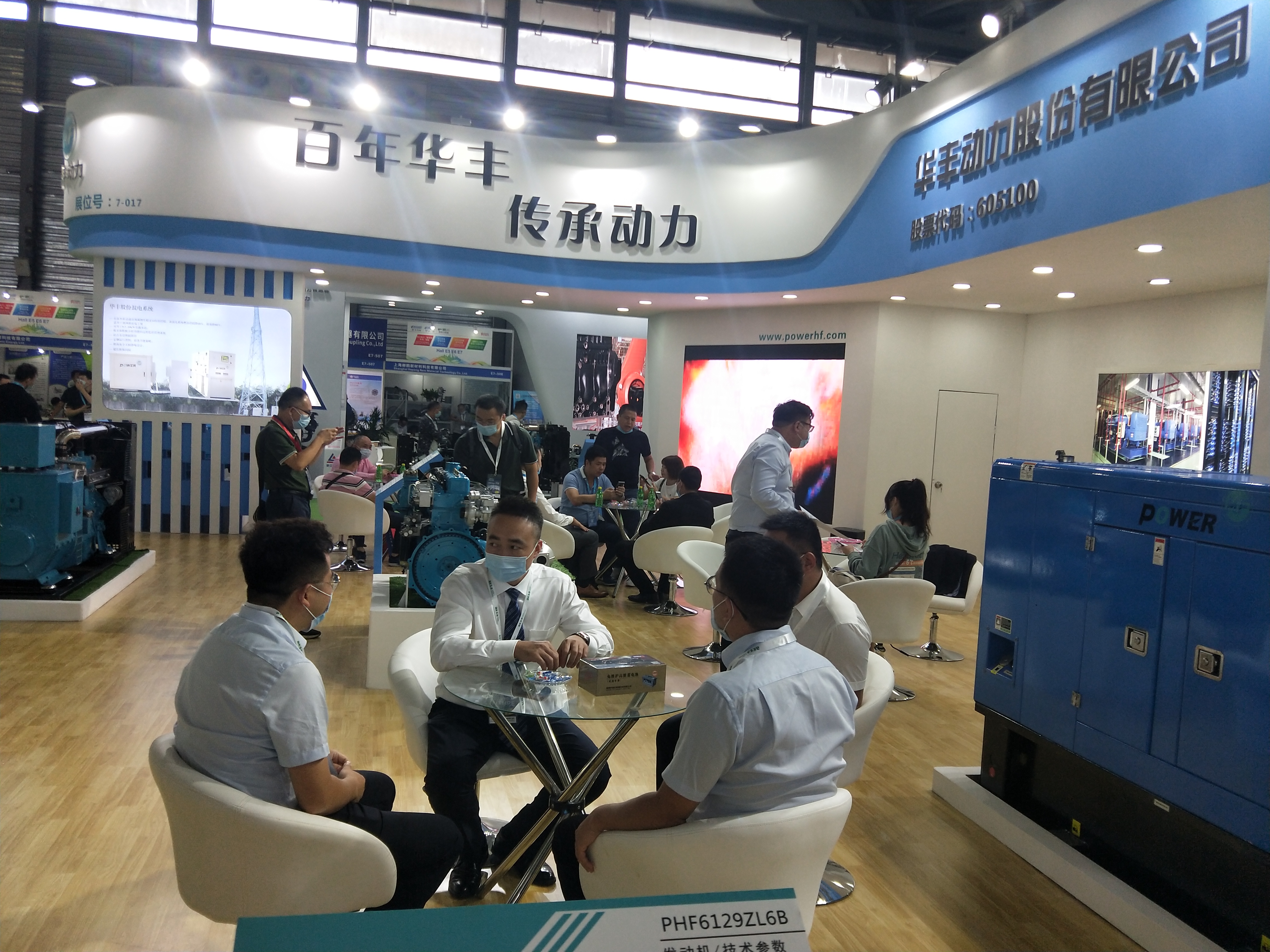 Since the foundation in 1920, Power HF has been focusing on the research and development, manufacturing and sales of engine core components, off-road diesel engines, intelligent generating units and hybrid power generation system, comprehensive operation and maintenance service of power supply facilities such as communication base station generator set. It has established a good business model of mutual support and coordinated development.
Power HF was successfully listed on the main board of Shanghai Stock Exchange in August 2020. Centenary of Power HF is coming in October. Power HF will continuously adhere to the management philosophy of "innovation, progress, harmony and excellence", constantly improve technical capabilities and product quality, insist on the development direction of specialization and internationalization, the parallel manufacturing and service of core components and diesel engine, and achieve leap-forward development of the company with the help of the capital market.
Next:
Pre:Announcement on the Completion and Commissioning of Engine Core Parts Intelligent Manufacturing Project of Power HF Co., Ltd.